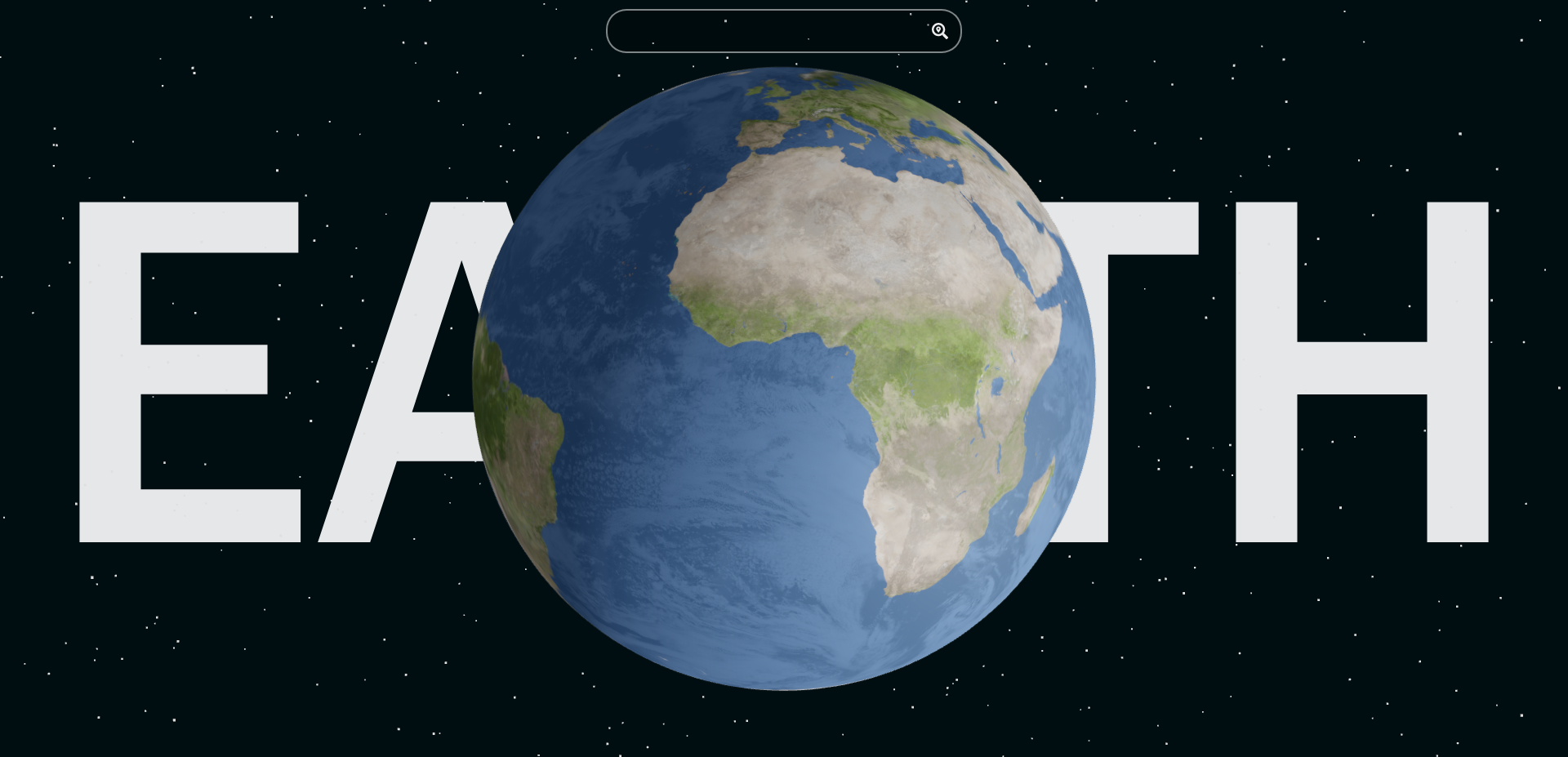 Weather App with live 3d Earth and weather information around the globe.
Timeline:
Develop Skeleton of world and dashboard ✅
Implement API and search info ✅
Map coordinates to 3D Sphere ✅
Axis and light mapping ✅
Camera Animation ✅
Search Utility (Trie) and Design ✅
Dashboard Designing ✅
Dashboard Functions and Utilities ✅
Dashboard Finishing ✅
Mobile View ✅
Loading and Landing Screen ✅
Final Product Release! ✅
Bug Fixes ✅
Controls:
Search the weather of any city, state or country using the search bar in top.
Click the search icon/press enter/select the name of the place from the dropdown list.
Analyze weather statistics through the informative dashboard and the visual representation of the particular place on the 3D Earth.
This project is built with:
React.js
react-three-fiber
Media